Dr. Megan Thielges, Principal Investigator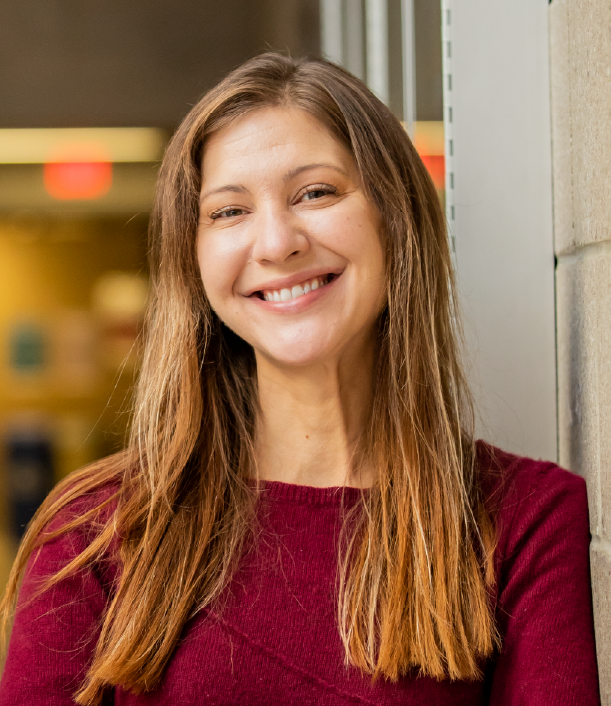 thielges@indiana.edu
(812) 856-1909
Chem A112
Postdocs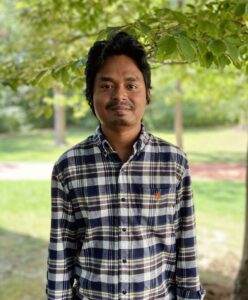 Md Yeathad Hossan
mdhossan@iu.edu
Hometown: Brahmanbaria, Bangladesh
Research: My research is focused on understanding protein dynamics using both linear and nonlinear spectroscopic methods. Primarily I apply two-dimensional infrared spectroscopy to investigate probe-bound i.e., transparent in the infrared window, protein dynamics in the time-scale of femtosecond resolution.
Interests: I enjoy reading books, hiking, painting, sketching portraits, and fishing.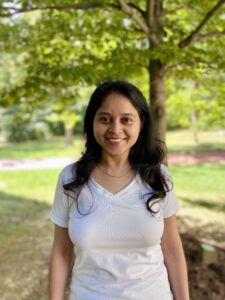 Swapnil Singh
swsingh@iu.edu
Hometown: Kanpur, Uttar Pradesh, India
Research: I am interested in the structural and conformational characterization of a variety of systems ranging from small molecules (Sugar) to biomolecules (Proteins) using spectroscopic tools like linear infrared and nonlinear 2D IR spectroscopy. To understand the site-specific conformation and dynamics different probes (CD, CN, and CO) are incorporated/utilized to gain knowledge of the selected region.
Interests: I like to travel to explore the culture and cuisine.
Kamalika Das
dask@iu.edu
Graduate Students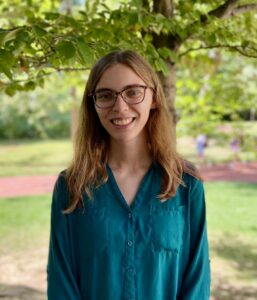 Claire Mammoser
cmammose@iu.edu
Hometown: Gaylord, Michigan, United States
Research: I study conformational flexibility and selectivity in metalloproteins using linear infrared spectroscopy. To gain site-specificity, I incorporate vibrational probes using amber codon suppression and through use of deuterated amino acids. My work has focused on the study of the blue copper protein plastocyanin and cytochrome P450s.
Interests: I enjoy playing the oboe in a local concert band.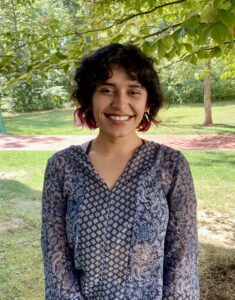 Noor Ali
noorali@iu.edu
Hometown: Lahore, Pakistan
Research: I study protein dynamics of molecular recognition within Src homology 3 (SH3) domains. This entails a blend of bioanalytical techniques and linear FT-IR, using site-specific labeling of proteins and peptides with non-perturbative IR probes (carbon-deuterium bonds), having been implemented to study this system.
Interests: I like to paint and cook in my free time and enjoy the mountains!
Undergraduate Students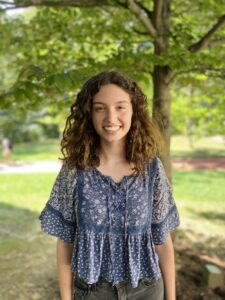 Sydney Edwards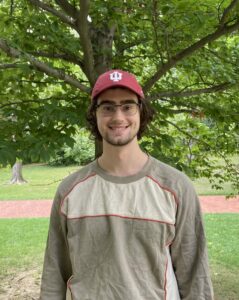 Peyton Kinon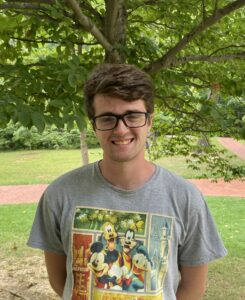 Adam Keeton